One-on-one individualized training committed to maximize fitness potentials of our club members through personalized programs.
Discover cardio kickboxing, core and posture, cross fit, weight loss, total body conditioning and more.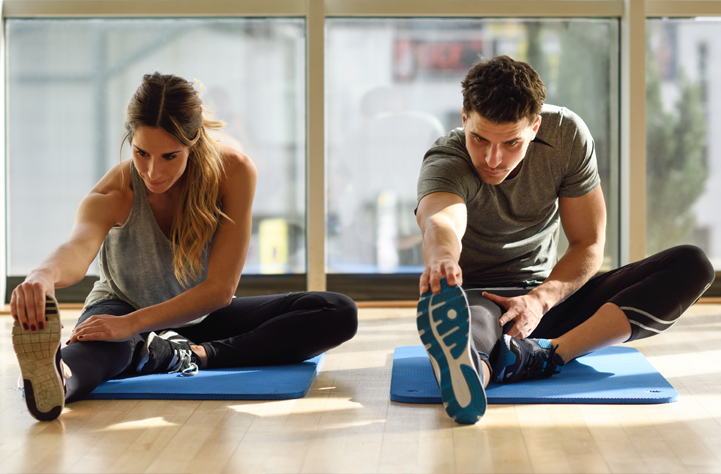 The club offers free aerobics classes for members in different hours and studios. Check out the schedule available in the schedule section of our page:
Yogalates:

Yogalates is described as a meeting place of east and west because it effectively merges the ancient practice of Yoga from the east with the core stabilizing, posture enhancing dynamics of Pilates from the west.

Posture and Core:

Workout that develops and enhance "core stability" essential for a good control of motion and force.

Pilates:

The classes improve flexibility, build strength and develop control and endurance in the whole human body. It puts emphasis on alignment, breathing, developing a strong core, and improving coordination and balance.

Yoga:

A spiritual and ascetic discipline that includes breath control, simple meditation, and the adoption of specific body postures.

Salsa:

Express yourself with this popular form of social dance which has its origin originated from Cuba with strong influences from Latin America, particularly Puerto Rico. An effective way to develop your cardio vascular system and source of exercise.
Circuit workout:

Consists sets of choreographed movements performed on a raised platform. The movements are usually accompanied by music and are designed to work the lower body.

Body Sculpt:

Is a strength training workout that combines flexibility and cardiovascular conditioning.

Aqua Aerobics:

Aerobics in water, The classes focus on aerobic endurance, resistance training, and creating an enjoyable atmosphere.

Muscle Flow:

A triad workout in four modules focusing on weight loss, body toning and increased cardio endurance.

Total Body Conditioning:

An ideal low impact workout alternating weights, lower and upper body workout with combination of steps and floor routines.

Body Challenge:

A Program designed to bring your body to its limits and reap the benefits of weight loss, and toned muscles.

Insanity Bootcamp:

The program features "max interval training." Designed to increase your aerobic fitness level while burning fat.

Cross Training:

A method of combining several different workout strategies for a single, comprehensive training session.

Spinning:

Indoor cycling workouts can be a great way to get in a vigorous workout, burns calories and keeps your muscles in shape.

Zumba:

A dance that brings together aerobic elements. The choreography incorporates hip-hop, soca, samba, salsa, merengue and mambo. Squats and lunges are also included.
Offer choices of different disciplines and approaches that involve traditions of combat practices for self-defense, competition, physical health and fitness, entertainment, as well as mental, physical and spiritual development.
Iado:

Learn the intrinsic form of Japanese Budo. It is used as a form of mental and physical discipline, emphasizing correct technique and form and character development. Iaido encourages strength, balance, co-ordination and suppleness.

Karate:

Master sharp blows and kicks administered to pressure-sensitive points on the body of an opponent.

Kendo:

"Way Of The Sword" is the traditional Japanese style of fencing that today is considered both a sport and an art. It is a way to coordinate the physical-emotional-mental dimension by striving to achieve a unity of body and mind.

Aikido:

Aikido is a martial art that focuses on harmonizing with your opponent to bring peaceful resolutions to situations involving conflict. A Japanese form of self-defense and martial art that uses locks, holds, throws and the opponent's own movements.
A sport game that develops your agility, sharpens eye coordination, improves your flexibility, boosts your cardio vascular system and alleviates stress.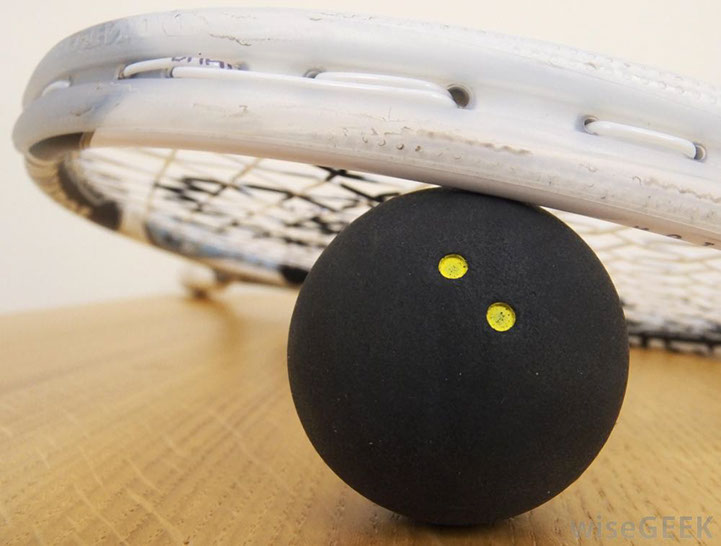 Offers different approach from therapy to simple relaxation, available upon appointments :